Crunchyroll has recently announced that it will stream the Healin' Good Precure anime this summer! They've described the story as:
The secret world "Healing Garden" has been healing the Earth. One day, Villains called "Byogens" attack Healing Garden with the goal to destroy Earth, which is now in big trouble! In order to save Earth, three "Earth doctor trainee" Healing Animals escape from Healing Garden to look for their partners. Along with them is Latte, the princess of Healing Garden, who holds a special power. When three ordinary girls meet the Healing Animals, they are transformed into Pretty Cures in order to face and defeat the Byogens. After Latte runs out of energy when she detects the Byogens' attacks, the Pretty Cures work together to protect Latte and everything that lives on the precious planet Earth. Now, let's start the Pretty Cure Operation!

– Chrunchyroll
As of April 36th, the show was supposed to get it's thirteenth episode. Instead, it's begun to re-air the previously released episodes. This is, of course, due to the pandemic. Both games and anime alike have received significant delays because of it. But hey, at least the show will be available to more countries once Chrunchyroll picks it up. Specifically:
North America
Australia
New Zealand
South Africa
Latin America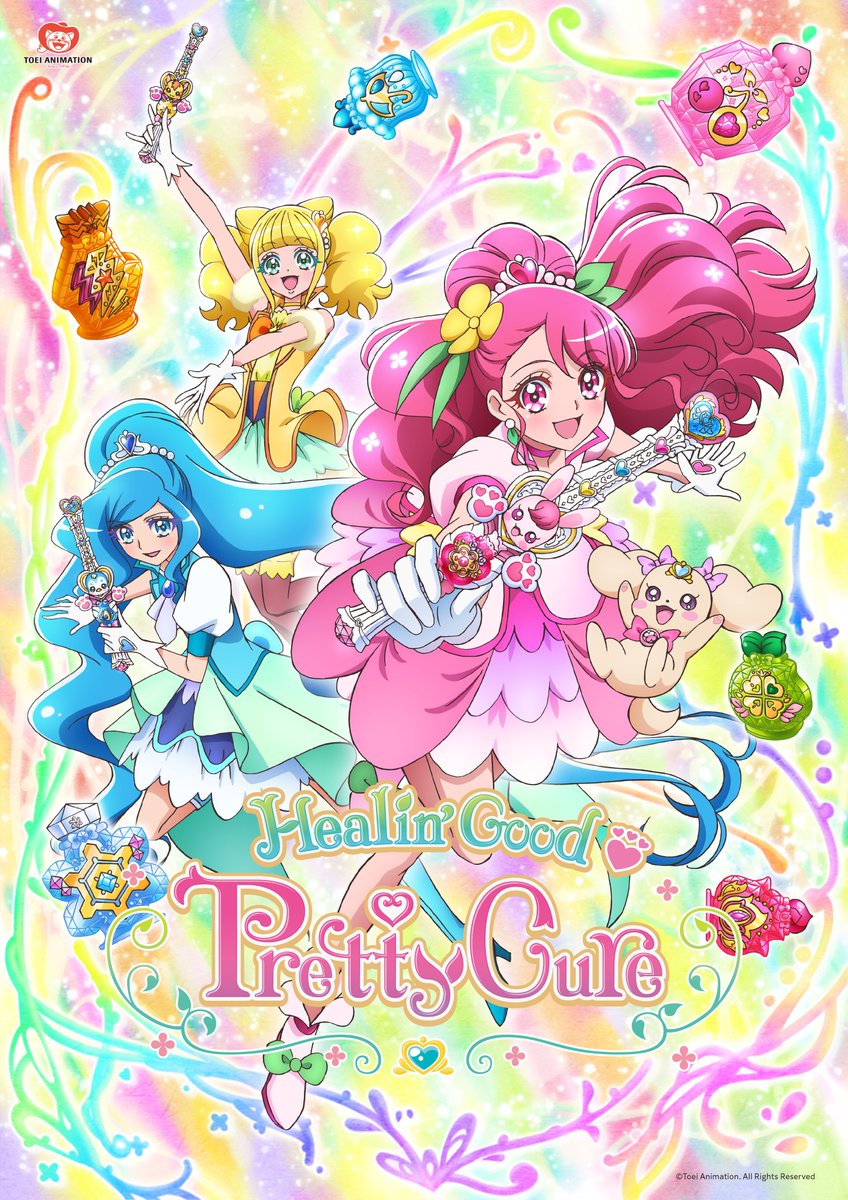 The Healin' Good Precure anime premiered in Japan on February 2nd, 2020. New episodes are set to return on June 28. You can expect Suzuko Mimori to join the voice acting cast as Cure Earth in the new episodes.