Square Enix has announced that Dragon Quest Tact, the upcoming strategy RPG that lets you command various classic monsters from the Dragon Quest series, will launch for smartphones in Summer of 2020. That's right, Android and iOS devices can pick up the game for free! Previously, the game was slated for a general 2020 launch date.
The trailer shows off various monsters fighting against each other, including the Dragonlord from the very first Dragon Quest. The trailer offered some insights at how monster attacks will work during play, along with a pretty standard leveling system. We also a peek at Battle Road, a training mode where you get to tackle maps using predetermined monster parties.
Dragon Quest Tact will be a free-to-play title containing some elements common to most gachas, with each monster appearing with rarity ranks of C to S. Battle turn order is determined by speed, and there's a weakness system that players will have to be aware of. Square Enix also stated that the game is now available for pre-registration by either submitting your email or following the game's Twitter account.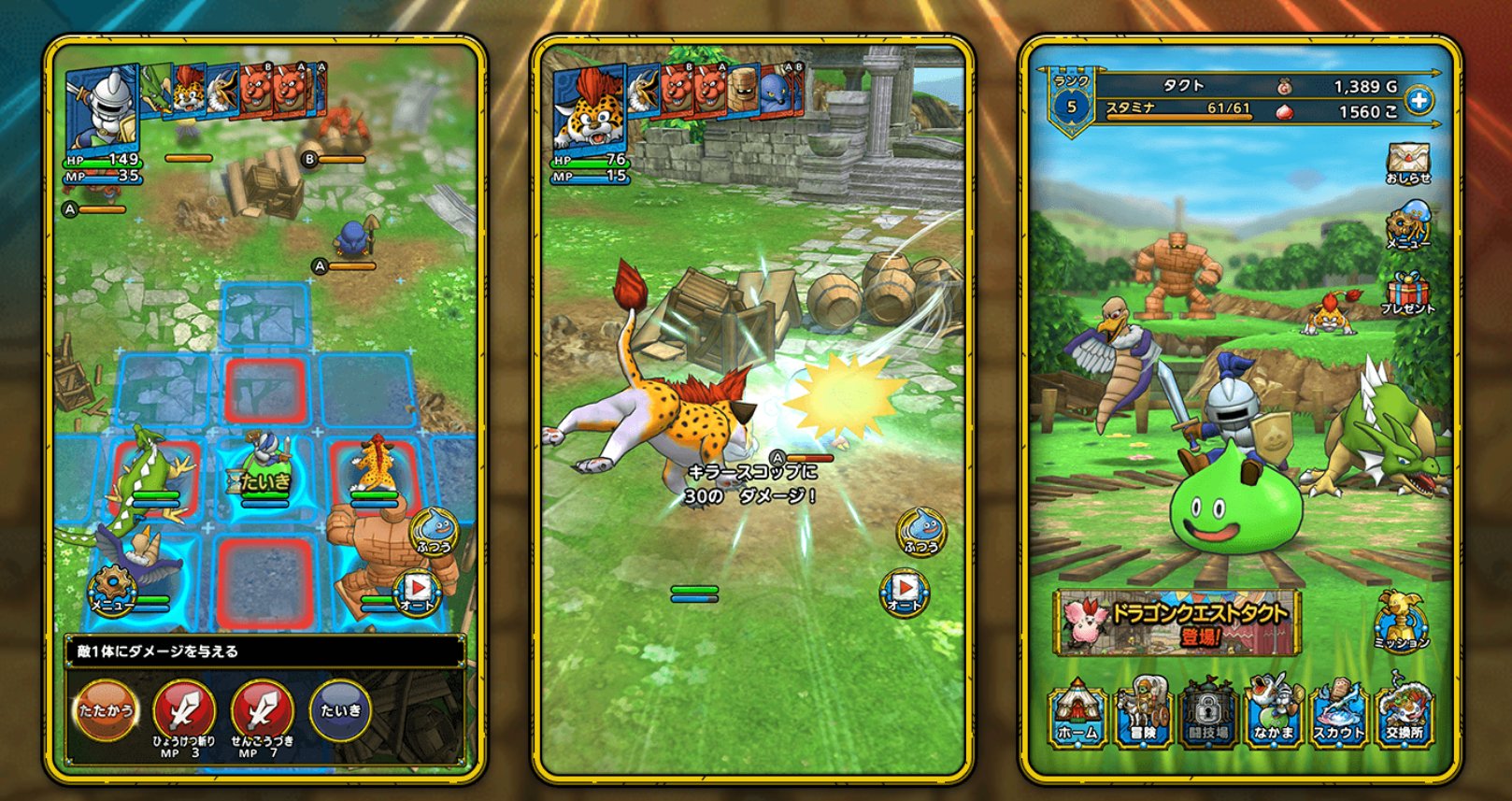 Dragon Quest Tact will launch for iOS and Android devices in Summer of 2020.